rage warehouse chris miller christian richard morgan matthew miller number one #1 matthew goltz free movies online download casting rhode island pawtucket providence massachusetts boston attleboro softkill legalize crack operation poopy pants indapendant film video journal diary acting roles crew funny humor humour real player underwear student film short movies evil clown blood alcohol suicide unemployment web cam pictures phreaking hacking horror pranks jokes cacaphony 20 shots there is no message cocot dead end gas attack goodfloaters nightmare plumber 2 porn threat unluckiest man in the world music video anee soneh edward higgins

Why the hell do we have an official music video? Beats the hell out of us, but it sure is cool.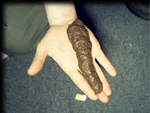 Starring: Chris Miller, Matthew Goltz, Edward Higgins, Autumn Miller, And a whole bunch of other people that hang around.
Running Time: 1:38
Format: 8mm Color Video
Director: Chris Miller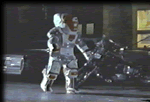 Notes from: Chris
04/11/01 - I was bored and though I had plenty of other projects to work on i decided to challenge myself to make a music video using only the files found on my hard drive. Using the Polynesian Fertility dance song as a base I built an audio background and introduction. I threw the rest together in about an hour. viewers be warned, it looses a lot when viewed in real player format and I think it will only be of interest to people who know us or are in the video. Still, check it out as its running time is only 1:38.